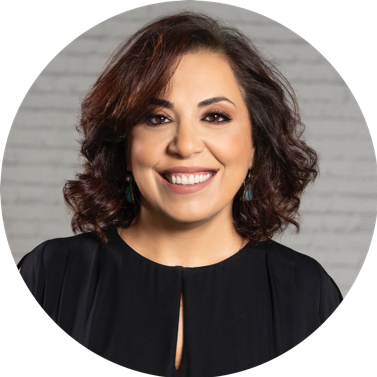 Najat Rizk is a winner of Harvard's Michael Porter All World Program award for the fastest growing
company and as the highest intensity serial woman entrepreneur for two consecutive years. In 2019,
she received the "Exceptional Women of Excellence" award from the Women Economic Forum
(WEF) for her achievements as an entrepreneur and her contribution to the economy and education.
Najat has also received awards from The Lebanese Media Foundation (2019) and Pioneers from
Lebanon (2019), in recognition of her achievements in the media industry.
She is a member of renowned international media platforms, including the international Emmy jury.
Najat is a media and communication pioneer based in the Middle East and her story began 20 years
ago with the establishment of the region's first documentary production company, Firehorse. At a
young age she was entrusted to launch and manage the top two television stations in the Middle East,
Orbit Al Thania and LBC SAT.
Since 1999, Najat has been a partner and CEO of Firehorse, where she leads a large team of media
producers and communication experts in designing and delivering quality award-winning television
programs.
She is the founder and CEO of TRIARC, a stock footage licensing platform representing videos from
the Middle East.
Najat is a founding partner of Beyond Reform and Development, a social enterprise specializing in
policy, public management and capacity development across the Arab world.
Najat has transformed her unique experience into signature educational programs for youth and
women in Lebanon and the Arab world. She has designed training programs and courses for Columbia
University, the American University of Beirut, Saint Joseph University, as well as for multiple
international donors such as UNDP, the European Union and USAID. Najat also frequently trains
senior public servants in the Gulf on communication strategies and leadership.
Though her wide experience, Najat has developed learning modules in communication strategies
(internal and external) and leadership skills. For the past 12 years, she has coached and mentored
executives (CEOs and MDs) and trained a large number of NGOs and private institutions in Saudi
Arabia, UAE, Bahrain, Lebanon, Turkey and Libya.
Najat is an active member of LLWB (Lebanese League for Women in Business).
CONTACT
E-mail: [email protected]
LinkedIn: https://www.linkedin.com/in/najat-rizk/