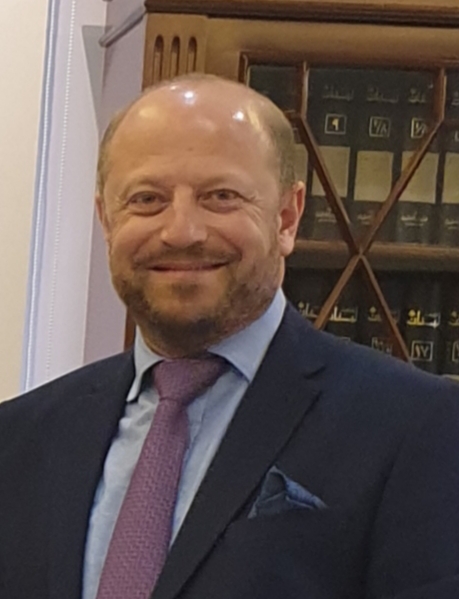 Lahoud Majid Lahoud is an Attorney at Law and a Consultant and Adviser in all aspects of Legal Affairs. From 2001, lawyer registered in Beirut Bar Association, Has a Bachelor's degree of Law from Lebanese University.
Large experience in handling all legal issues, writing different kinds of contracts and giving legal advice. Owner of Lahoud Lahoud law firm in Mar Takla Street, Bouchrieh, Lebanon Attorney At Law from 19 years with a history of working in the legal services industry. Skilled in Negotiation, Dispute Resolution, Decision-Making, Real Estate laws, Education laws, Corporate Law, and Client Relations.
Strong legal professional experience in different fields such as legal school representation, penal, Building associations, labor…
Active member in different committees in Beirut Bar Association, and represented the bar association in many events and meetings in the parliamentarian committee for transport and public works.
Teaching Economic class in College Saint Maxime Mansourieh for Grades 10 and 11 ( 2003-2011) Negotiate & draft of complex agreements & other documentations, Negotiate and resolve legal and business issues encountered in the operation of the business, Advise on business and legal arrangements and agreements, Assist in negotiations, discussions, and other dealings with third party regulators, government authorities; industry associations, customers, consultants, other outsiders. Participate at meetings and negotiate with third parties, Advise on consumer's protection matters and compliance with consumer protection laws, Advise on different property and real estate laws. Regulate minutes of boards of director, ordinary and extra – ordinary general meeting related to different companies and not for profit corporations.
Volunteer Work:
Legal Consultant of YASA Lebanon (Promoting road safety) and active member in the association with many interventions. Actively contributed to the draft of the new traffic law in the Parliamentarian committee of transport and public works. Represented the association in many TV and radio interviews, lectures in different universities and in the Military school for officers advocating for road safety promotion and traffic law enforcement. www.yasa.org, Started in 2007 till Present, Location Baabda District, Lebanon
Maronite League, Active member in different committees such as education and social affairs www.maronite-league.org, Started in 2009 till Present, Location Beirut District, Lebanon
Active member and general Secretary of the Maronite Cultural Center ( the Global Maronite Network) General secretary of the economic committee of the Order Maronite Mariae http://www.omm.org.lb/
Legal Consultant of Safe Building Alliance (Promoting building safety promotion and injury prevention in the construction process) Started in 2010 till Present :Presented the association in many TV and radio interviews, lectures in different universities and municipalities advocating for building safety.
Develop Draft Laws and Regulations following Ministry of Public Work's request pertaining to building safety, Handle legal matters pertaining to the Organization.
Member in the Legal committee of the Lebanese Federation of Football Association ( From December 2016)
Co- Founder of Lebanese Geographic Society in 2017. the mission at Lebanese Geographic Society is Promoting Lebanon in the world as a lovely, wonderful, welcoming country… https://twitter.com/LGeographic
www.pinterest.com/Lgeographic